Welcome to September, Summer's last hoorah! In observance of the holidays this month, IMPACT is highlighting the origins of Labor Day, how Kipu is giving back to our community, and National Coffee Day celebrations.
Happy Labor Day!
Labor Day means fall is around the corner, the school year has started, and we got to enjoy a long three-day weekend. But where did this holiday even originate from? Well, it seems the origination story is up in the air…
Labor Day Origin Story No. 1:
Labor Day originated with the Knights of Labor, the biggest and most significant American labor group at the time, in September 1882. On September 5, the Knights of New York City, with the support of the nascent Central Labor Union (CLU) of New York, organized a public procession involving numerous labor groups. To commemorate this effective public protest, CLU Secretary Matthew Maguire subsequently suggested that Labor Day be observed as a federal holiday on the first Monday of September each year.
Labor Day Origin Story No. 2:
Peter J. McGuire, a vice president of the American Federation of Labor, suggested holding Labor Day in September. A "universal holiday for the working people" that would have started with a street parade of organized labor solidarity and ended with a picnic fundraiser for local unions is said to have been McGuire's idea for the CLU in the spring of 1882. The first Monday in September, which comes between July 4th and Thanksgiving, was recommended by McGuire as the best date for Labor Day because of the pleasant weather at that time of year. Oregon became the first state in the union to declare it a public holiday. By the time the federal government proclaimed it a federal holiday in 1894, 29 other states had joined.
Which story do you believe? Either way, enjoy and be safe this year! And don't forget to wear your SPF…
Back to School
The smell of fresh unpackaged notebooks, the sound of sharpening pencils, and new friends being introduced into our lives are just a few of our favorite things about the start of a new school year! Let's pause to celebrate knowledge and the power that comes with it! We know that education is a privilege, and our hope is that one day soon, everyone will receive that privilege. Here's to all our superstar scientists, artists, healers, athletes, educators, and friends!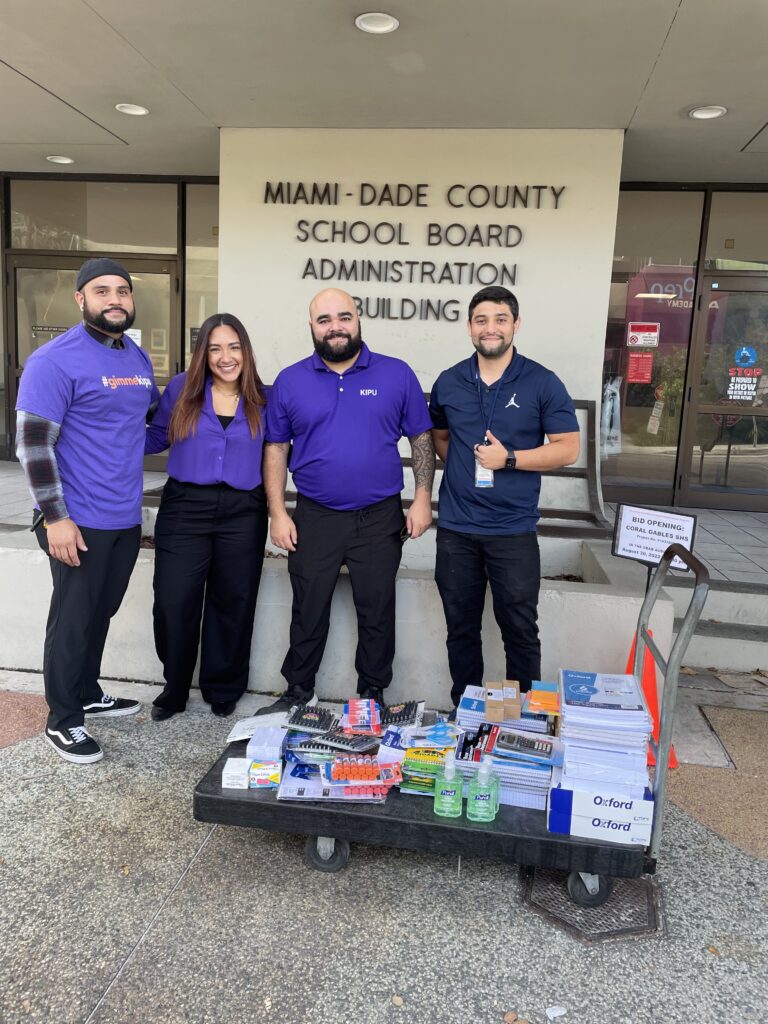 A huge thank you to everyone who donated to our back-to-school drive to help Miami-Dade Schools! Special thanks to Kipu's Joshua Smithwong, Rebecca Garcia, and Joaquin Montero for going to deliver all your donations to a very grateful school system!
Around the Office…
Grab your mugs because September 29 marks National Coffee Day (International Coffee Day is October 1st). We would like to salute our resident cafetero, Albert Martinez! Albert works in the Labs Department as an Inside Sales Representative.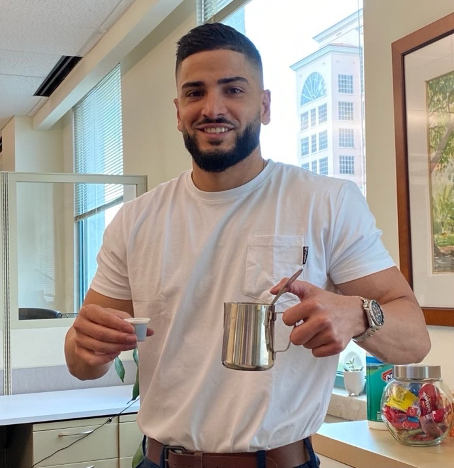 "I love working at Kipu because, (1) I love the product and the direction the company is headed and (2) The people here are what makes this company. there's nothing like it."
Thanks for the Afternoon Boosts, Albert!
Our Kipu family wishes you a September full of delicious coffee and that you have a prosperous and successful school year!