Welcome back from the holiday weekend! While we hope that everyone is enjoying the short work week, IMPACT would like to open this month's newsletter by reminding everyone of why we had Monday off and just exactly what Memorial Day honors.
Memorial Day
By Jessica De La Riva, Learning and Development Manager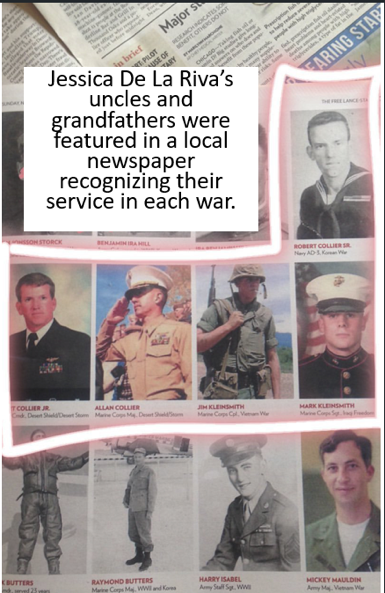 Memorial Day is more than just a kickoff to summer: it is a national holiday to honor those who have died at war serving our country. Originally called Decoration Day, it was celebrated by placing flowers on the graves of those who were lost during the Civil War. Fast forward to 1971, when it was declared a national holiday and renamed Memorial Day.
Some have made the ultimate sacrifice to keep our country safe and free. We must not take their service and willingness to risk their lives for granted to protect our rights and freedoms for granted. As Harry S. Truman said, "Our debt to the heroic men and valiant women in the service of our country can never be repaid. They have earned our undying gratitude. America will never forget their sacrifices."
Whether or not you know someone personally who lost their life while serving our country, it is not difficult to respect and honor these veterans. This Memorial Day, I encourage everyone to take some time out of their day to reflect and honor the heroism of the soldiers who have died for us in the past, and all those who are currently serving for us. After all, America is home to the free because of the brave.
Coming from a military family this holiday has always been important to us. Each year (we missed a few while my dad served a tour overseas in Korea) we visit the Arlington National Cemetery and place flowers on the tombstones of the men and women that died while serving at war alongside my dad. I remember sitting there in silence as a child watching my dad mourn the loss of his close friends and feeling overwhelming gratitude that someone could be so brave and sacrifice their life for us. They stood and fought for something bigger than themselves. WOW! I am thankful to have grown up around veterans. I was raised with a love for our country, and the war stories shared in my family were a reminder that freedom isn't free.

Did you know… Every year at 3 pm local time on Memorial Day there is a national moment of remembrance. In addition, flags across the country are lowered to half-staff from sunrise until noon. Then, they are raised to full staff. The flag at half-staff symbolizes all the soldiers we've lost over the years, and raising the flag to full staff represents our remembrance and appreciation of their lives.
Mental Health Awareness Month
We celebrated Mental Health Awareness this month during our most recent Connection Hour. Thank you to our very own Andrea Lopez, Sales Development Representative here at Kipu, for showing us exercises and breathing techniques.

Mental health includes our emotional, psychological, and social well-being. It affects how we think, feel, and act. It also helps determine how we handle stress, relate to others, and make choices.
CALL TO ACTION:
Take care of yourself
Check in on your friends and family
Talk about Mental Health
RESOURCES:
Mental Health Month is a good time to #LookWithin and check in on your mental health. Take a free mental health test at mhascreening.org
The Employee Assistance Program (EAP) is available to all Kipu employees and can be used by your immediate family, including children. The EAP with New Directions is a company-paid benefit offered to you and your family members and provides you with confidential access to resources, information, and counseling. The program provides up to six (6) face-to-face counseling sessions per year and topics that are covered can include, but are not limited to: Marital, relationship, or family problems; Substance abuse; Financial services; Legal services; Bereavement or grief counseling; and Work-life service.
Your EAP professional will talk to you about any question or concern you have, no matter how big or small. Some common problems they help solve are: Stress, Depression, Relationships, Parenting, Substance use, Work-related problems
Can the EAP help in an emergency?
The EAP is available by telephone 24 hours a day, 7 days a week. A licensed clinician is available to talk with you and help decide on the next steps in an emergency at 800-624-5544.
Asian American and Pacific Islander (AAPI) Heritage Month

Celebration 🎉 During this month's first Connection Hour, we celebrated AAPI Heritage Month by discussing the AAPI community's past and present. We are grateful to our AAPI Kipunians Caitlin Cabal, Justine Tran, Deepti Mehtani, Anthony Vitug, Shankar Kumar, Darrell Tabar, and Srini Chillara for their contributions during our celebration. We appreciate your vulnerability and sharing your experience with us. Thank you for representing the AAPI community and doing great work here at Kipu!
Learning 📚 The AAPI community is composed of over 50 countries speaking over 100 different languages. We are connected by traditions, our family values, our acts of service, our strong work ethics, and our humble spirit. We have Kipunians that are originally from one of these 50 origin countries to Kipunians that are 1st and 2nd generation Americans. Our culture shaped who we are at Kipu and what traditions are important to us. One important topic to point out is the cultural shift of mental health. For most people in this community mental health is a challenging topic. Previous generations were not afforded the space for mental health. Their focus was survival. For others, the topic lacked education. As we continue to connect and learn, we are grateful for our AAPI Kipunians that are making intentional steps towards combating this stigma. We appreciate the moments to pause and find the lessons we can learn ourselves and pass on to the next generations. Thank you to those that came to listen and hold space for us. Keep supporting your AAPI community. Learn more about AAPI month here and learn more about the different cultures here.

Continue the celebration 🥰 Promote and invest in your local AAPI-owned stores and restaurants. Other ways to support are to follow and repost AAPI content and local businesses.
Mother's Day
We are sending love to the new moms that are restlessly navigating motherhood and the seasoned moms that continue to show up. We send hugs to our mom-friends that share their journey with other moms so that moms do not feel alone. We also send hugs to those who long to be moms but can't. We are thinking about the moms and people, that said goodbye to their own mothers. We are also thinking about the moms that are celebrating this day without their children. We hold space for the moms that are learning how to reparent themselves as they are parenting. Shout out to the moms with bonus children. Special shout-out to the moms that choose to take on this role for people that no longer have their own moms. And last, to all the aunties that love their nieces and nephews (and friends' children) as their own!
National Foster Care Month
May is National Foster Care Month, recognizing the important role that members from all parts of child welfare play in supporting children, youth, and families. This year's theme, "Strengthening Minds. Uplifting Families." highlights the need to take a holistic and culturally responsive approach to support the mental health needs of those involved with child welfare.
IMPACT would like to highlight the work of One Simple Wish. Every year nearly 500,000 children are impacted by abuse, neglect, and trauma and spend time in our nation's foster care system. It can be lonely, confusing and a bit scary. Through their innovative wish-granting platform, you can send some love to a child who needs it. When wishes come true, kids not only have a chance to just be kids, but they can also make important connections, experience new things, and find their passion! If you are able, we would invite you to browse and grant the wish of a child in foster care.
Engage with IMPACT
To close, we just would like to highlight IMPACT's upcoming events here next month. We look forward to engaging with all of you who can make it!
Juneteenth & Pride – Calendar invites will be sent out soon!
Hasta luego – until next month!