March is Women's History Month! Women's History Month is celebrated to commemorate the frequently unappreciated contributions of women to American history. So today we are shining the spotlight on Lisa Perry, Vice President of Program Integrity at Granite Recovery Centers. The goal of Granite Recovery Centers is to transform lives by raising the bar for easily accessible client-centered treatment and fostering positive, long-lasting change through innovation, accountability, and compassionate care. Their mission is to lead the industry by offering the best services for addiction and mental health treatment. We had the pleasure of interviewing Perry on how she ended up in this industry and what it means to her.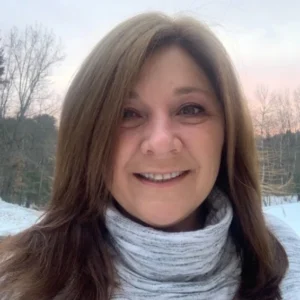 How did you get into the behavioral health industry?
I had been working in the school system with children with disabilities and was given an opportunity to go back to school. I jumped into a degree in psychology and moved into the substance abuse field and I have not looked back.
What is your WHY for working in behavioral health?
I feel like behavioral health is something that I have always gravitated to. Whether it was direct care or behind the scenes, it has always been from a place of how can I help?
What was the moment you realized you love what you do?
It is more like moments, accomplishments, and lessons along the way. I have had some wonderful mentors along the way, but I find joy in knowing that I have either helped, mentored, or educated someone to either enhance their experience or empower them.
What are your wins or accomplishments that keep you motivated?
I feel like that is always changing. A win for me can be seeing a coworker shine and advancing in the company. Identifying a problem, working towards a solution, and the outcome making the client or staff experience better.
What have you learned throughout your career that has impacted your personal life and how you navigate through your personal self-care?
You're going to make mistakes, don't beat yourself up, learn from them. Stand up for what you believe in and don't be afraid of speaking up. Remember what is important and be open, honest, compassionate, and kind.
We are highlighting our hidden heroes monthly! Have someone in mind? Please nominate them to be featured.