Meet Delores Hall, our hidden hero feature of the month in the world of behavioral health! Delores is a Certified Peer Recovery Specialist for Pinnacle Treatment Services of Roanoke. Her role is to make sure the patients' needs are accommodated according to our requirements and procedures. Delores stumbled into this industry by accident, and what a happy accident it turned out to be! When she first applied for the job, she had no clue just how crazy fulfilling it would become. As someone who's been through the trenches of addiction and has come out the other side, she quickly discovered that helping others on their journey to recovery was her true calling. Read more about her why, what keeps her motivated, and how she personally navigates self-care!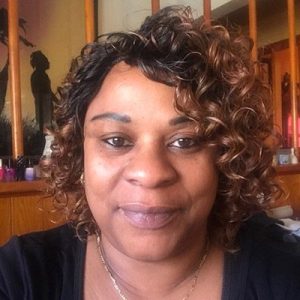 How did you get into the behavioral health industry?
It's funny you asked that question, honestly when I applied for this job, I had no idea it would be so rewarding. With the fact that I'm in recovery myself, I shorty realized this was my calling.
What is your WHY for working in behavioral health?
It's a deep feeling of happiness you get when you have the opportunity to change someone's life. A lot of our clients come in broken and have given up on life, that's why it's important to me to engage with them and let them know I was once there and how we can overcome the horror of this disease called addiction. My job also requires me to observe behaviors, in doing so it helps me recognize my own.
What was the moment you realized you love what you do?
When a client completes our program and moves on to the next step of their life. And then you run into them months after leaving the facility and they're still clean and how they are grateful to you for being a huge part of their recovery. You get this warm feeling on the inside, and then you exhale and say that's why I keep coming back.
What are your wins or accomplishments that keep you motivated?
Since I've been here at Pinnacle Treatment Center, October 26th will make it three years, I've been promoted twice. I started off being a Residential Aide and then got promoted to Lead RA. I was promoted shortly after that and became a Certified Peer Recovery Specialist., and then I got registered in the state of Virginia. My title here at PTC is CPRS. Pinnacle is a growing industry, and I am going to grow with it.
What have you learned throughout your career that has impacted your personal life and how you navigate through your personal self-care?
First things first, you should never take work home, being in this field of work is mentally challenging. Dealing with different people's personalities including your own, can be overwhelming at times and when that happens, I just step back and regroup. Practicing that at work makes things at home a lot easier, especially with a husband, three kids, 12 grandbabies, and a dog. Life can get pretty crazy at times.
As far as self-care that's an area where I struggle at. I'm learning how to say no when asked to work over or extra days. The most important self-care for me is to go to the salon and get my nails done and of course, keep the hair looking cute.
We love getting to know the heroes in our industry and our readers do too. We are highlighting our hidden heroes monthly! Do you have someone in mind? Please nominate them to be featured.